National Development and Digital Economy in the New Normal: The Challenges and Prospects of MSMEs
IBD Annual Conference 2021
Learn more
About our 2021 Conference
This conference is of high strategic importance as it comes at a time when African development and sub-regional economic integration are being discussed at the National level. This conference has the following objectives:
Identify and resolve inhibitors

To identify and resolve the inhibitors to sustainable national development and regional integration with a view of improving digital economy, micro, small and medium enterprises (MSMEs), and businesses in the new normal after covid-19 pandemic.

Discuss policy framework

To discuss and agree on the needed policy frameworks, legal regimes, developmental models, the role and engagement of relevant stakeholders in national development.

Discuss challenges & opportunities

To provide a platform for discussion on the current position of, national development, digital economy and how MSMEs, businesses will thrive in the new normal.
Conference structure
The conference will focus on the following:
I. National development.
II. Digital economy.
III. Micro and Small Medium Entrepreneurs.
IV. Businesses in the new normal after covid-19 pandemic.
Conference set-up
The two-day IBD annual conference will consist of an opening session, plenary sessions and discussion group sessions.
Furthermore, there will be a session for all the participants to share their experiences, challenges and achievements towards MSMEs and businesses in the new normal.
Conference schedule
This schedule is subject to change; however any changes will be communicated to all attendees via mail.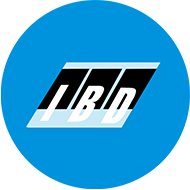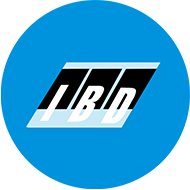 The Institute
Introduction of Participants
National Anthem
Welcome Address
Philips Emeto, FBDI - President, Chairman of Council of IBD
Goodwill Messages
ECOWAS, DFID, UNCTAD, AFDB, NASME, Chamber of Commerce, National Assembly
Opening Address
Minister of Trade and Investment - Otunba Niyi Adebayo
Presentation of an overview on the business environment in Nigeria, national development and businesses in the new normal.
Overview of the Institute
Dr Paul Ikele, FBDI – Registrar/ CEO IBD
Presentation of conference objectives, expected outcome and agenda
Selection and presentation of rapporteurs and establishment of the Communique drafting Group
Dr. Charles Enweugwu, FBDI
Dr. Stephen Odo
Commissioner of Business Development, Ebonyi State
Financial Resiliency: The Steps to Financial Recovery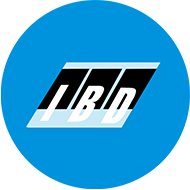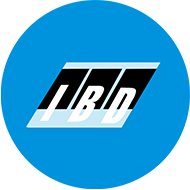 Special Guests
Special guests of honour that will be attenting the conference.
His Excellency Mohammadu Buhari, President and Commander In Chief of the Armed Forces Federal Republic of Nigeria
His Excellency Babajide Olusola Sanwo-Olu, Executive Governor of Lagos State
Otunba Niyi Adebayo, Honourable Minister of Industry, Trade and Investment Federal Republic of Nigeria
His Excellency Dr. Ogbonnaya Onu, Honourable Minister of Science and Technology
Conference Speakers
Highly qualified & competent personalities will be speaking at the conference.
Dr Friday Okpara, FBDI
Speaker
Dr. Stephen Odo FBDI
Speaker
Dr. Virginia Benson-Eluwa, FBDI
Speaker
Dr. Jamoh Bashir, FBDI
Speaker
Dr Olusola Obabori, FBDI
Speaker
Dikko Umaru Radda, PhD
Speaker
Radisson Avalon
Address: 42-43 Isaac John St, Ikeja GRA 100271, Lagos
RSVP: +2348080795347, +2348134842467
For any enquiries contact the numbers above.
Connect with us
Follow us on social media to receive updates on the conference.
Request a Reservation
Please note that this conference is strictly by invitation, Indicate your interest to attend by filling out the form below.